Hello Friends,
Yesterday, while walking along the roadside, I happened to meet Mr. Successful.
Out of his busy schedule, he was kind enough to give me a few minutes of his precious time.
I asked him, "Mr. SUCCESSFUL, I also want to become successful in my life. Could you give me a few tips?"
The secrets of success that he shared with me, I am sharing with you.
He said:
I have 3 B's of Success.

Bald, Belly & Binoculars (Specs).

I got first heart attack when I was not even 40 years old.
I take sleeping pills regularly.
Twice a week I visit my Counselor.
My wife can give me divorce any time.
I have seen my children growing horizontally. (Only while sleeping).
I am privileged to have High BP, Diabetes & Constipation and take regular medicines.
I am overweight and my digestion is not so good.
And last, but most important….. I can afford Jolly's & Munna Bhai's .

Means I can afford the best advocates & doctors of the town.
After giving me his valuable guidance, he went away.
But I was lost in deep thoughts. In fact, I got afraid of SUCCESS.
Disturbing thoughts were constantly hovering over my mind ….
Is The Success Really So Expensive? 
Do I really want to become successful at this cost?
Do I want my children to become SUCCESSFUL at this cost?
Friends,
Success is very expensive
With a little insight, you can find Mr. Successful within yourself.
Try to analyse your life.
At what cost we became Successful in life? Our relations with our spouse & children got strained; our health got deteriorated and we do not know when were we really happy?
Most of our hard earned money is spent either in the hospitals or in courts or both. And we a proud satisfaction, that we can afford the best doctor or the best advocate.
Are we not wasting our life to earn the livelihood ?
An Important Question that bothered me for long
Can there be a SUCCESS that does not cost me my health, my family and my happiness ?
The Answer: CONQUER THE SUCCESS
By the grace of my Masters, blessings of God, I could achieve that very Success for which I do not have to pay the cost. I can say with full confidence now
"Whatever may happen in my life, my Happiness is unshakable. It is eternal."
After achieving that very success, now I am on a mission to help those individuals who want to be Successful in their life without compromising on Health, Happiness & Family Relations through Training, Counseling & Behavior Therapy.
Based on all the learning from my Masters & experiences of my life, I have conceptualized Conquer The Success that includes all the three dimensions: TRAINING, COUNSELING & BEHAVIOR THERAPY.
Details about Conquer The Success
Conquer the success is a concept based on the fact that "we are always bigger than our success".
We will become successful but are not ready to pay that big cost to it. Therefore, I say, we will CONQUER THE SUCCESS. It has to be ours without paying any cost to it.
Conquer The Success Training
We have a special Conquer The Success training which has 6 modules. Each module is of 1 day.
Module 1: How to take important decisions & make choices that lead us to Success.
Module 2: How to implement the decision. Because, planning followed by implementation leads to Success, else Depression.
Module 3: Understanding Success & move in the right direction.
Module 4: How to keep your self Healthy.
Module 5: How to keep cordial relations with family, friends & at workplace.
Module 6: How to be happy, joyful & celebration in life.
You may visit our website Conquer The Success for more details regarding Training, Counseling & Behavior Therapies.
Should you have any queries, please join our Discussion Forum and post your queries there. We shall take them up.
I also invite you to see the video below to have more insight about Conquer The Success.
Wish you a life full of Success & Happiness.
Stay connected,
With best regards,
Dr. Pankaj Gupta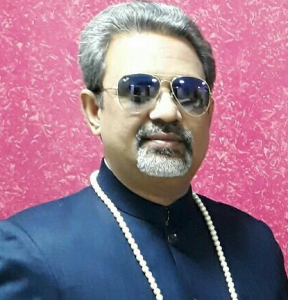 CEO, Conquer The Success
99537 99435