For Happy Marriage, we have discussed in my earlier blog "Increase Happiness in Your Relationships", that there is only one single rule:
     "UNDERSTAND THE OTHER AND ACCEPT THE WAY HE/SHE IS"
In this article we shall discuss the 4th recommendation for Happy Marriage.
You may see my earlier three recommendations on Conquer The Success Blogs .
RECOMMENDATION 4: Give & Take Feedback Positively
As a Marriage Counselor, another common reason of unhappiness among couples, that I have experienced is that we lack the art of Taking & Giving feedback.
Every Person Has Good & Bad qualities
When two people live together, it is very natural that we would observe certain GOOD things in our partner and certain BAD things.
We know that every person has good & bad qualities.
Unfortunately, we have been conditioned from early childhood that we should not say bad things to anyone.
Now what happens.
In the new relationship or the courtship period, we comfortably communicate "The Good" of our partner but, because of our conditioning, we hesitate to communicate "The Bad". And the relationship continuous happily.
Slowly & steadily, the list of "The Bad" keeps on increasing in our subconscious mind, with our hesitation to communicate.
I am sure; you would have heard people saying "If I tell him the truth, he will feel bad. He is not matured enough to listen the truth".
Since we are only communicating "The Good", we are giving him an impression that he is good. I like him very much.
Your partner also does the same
Now if you see from your partner's perspective. He is also having the same conditioning and hence behaving similar to you.
Only communicating what he likes about you and not what he dislikes.
You also get to have the impression that you are good.
As the relationship grows older
As the relationship grows older, this accumulated "The Bad" in our subconscious mind starts to cast its shadow.
So much of "The Bad" would have accumulated by now in your subconscious mind that "The Good" is not even visible.
Since, we were only communicating "The Good" till now, the communication reduces.
The other starts to get the impression that I have changed.
You would have heard people saying "You are not like before, you have changed. Now you do not love me as before"
It is happening with both.
As a result, both start adjusting with each other and reduce talking or communication.
Avoidance become very common. Both of them will keep themselves busy in other activities so that they have little time left for the other.
Movie remains the only safe means of entertainment because you are together and still no opportunity to talk to each other.
The Outburst
And unfortunately, a day comes when all this accumulated negative emotions, "The Bad" outburst in the form of anger. And when the outburst happens, it take away the relationship, family, kids, everything.
And it is not that very day when the outburst happens, but all the time collectively, when we have been accommodating "The Bad".
It is neither uncommon nor surprising that people go for divorce every after 10 or more years of marriage.
A line of caution before the recommendations
Before I proceed with my recommendations, I want to caution you, that these recommendations are for you and not for your partner.
As a marriage counselor, it is my very common experience that people use these recommendations not to change themselves but to evaluate the partner's mistakes and logically prove him wrong.
Please do not do that.
The Recommendation
I would recommend the following. 
Give an environment to your partner where he feels equally comfortable and at ease in giving positive as well as negative feedback to you. Ask for your improvement areas. Motivate him to do so. Tell him that feedback improves the relationship.

Do not react differently, if he shares any negative feedback or communicate what he feels bad about you.

When you find something wrong, give him the feedback in very positive, respectable, polite and healthy manner; with the intention only to communicate your feelings and not to make him feel bad or guilty.
If you find these recommendations sensible, then do not wait.
Immediately, start implementing in your life.
I am sure; if you practice, your marriage life can really be a happy & a fulfilling experience.
My TV Interview Clip on the subject
Stay connected,
I will come up with my next recommendation in my next blog.
Attend Training for Happy Marriage: Mere Humsafar
If you are seeing someone or already married, we invite you to attend Mere Humsafar Training. It is one day workshop that will make your marriage life happy & a life-long fulfilling experience.
This training covers the following aspects:
Know yourself. There is a psychometric test to know about your personality and hence your natural behavior.
Different personality types and there normal behavior. It shall help to know your partner better.
Understand your partner.
Practical tips to deal with the persons of different personalities & keeping happy relataions.
As an outcome of this training, you will experience that ACCEPTING HIM THE WAY HE IS SHALL BE SPONTANEOUS.
You may visit our website and attend our other TRAINING WORKSHOPS.
Marriage Counseling & Premarital Counseling
We also provide Relationship counseling sessions for Married Couples and for those who are seeing each other.
Individuals or couples can contact for counseling.
Choose the Right Life Partner
If you are not married yet and are looking for a right life partner, we can help you, through psychometric testing, training & counseling, to select the right life partner and enlighten you as to how to handle the differences.
If you have any queries, please Sign Up our Discussion Forum and post your query there.
We request you to please give your feedback in comment box, whether you like the blog or not or any feedback & suggestions. This shall give a direction whether or not to continue writing on Happy Married Life.
You may also let us know any other topic of your interest in the comment box or discussion forum.
We shall try to take it up in the future communications.
Wish you a very Happy Married Life;
With love & regards,
Dr. Pankaj Gupta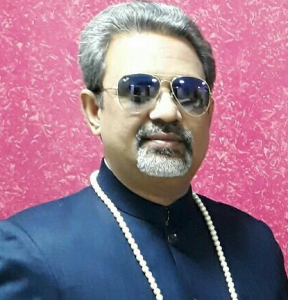 9953799435