For Happy Marriage, we have seen in my earlier blog "Increase Happiness in Your Relationships", that there is only one rule:
UNDERSTAND THE OTHER AND ACCEPT THE WAY HE/SHE IS
In this article we shall discuss the 3rd recommendation for Happy Marriage.
You may see my blogs on Conquer The Success Blogs for first two recommendations on Happy Marriage.
In this blog, I wish to share my third recommendation for Happy Marriage.
RECOMMENDATION 3: Avoid Adjustments: Adjustment Spoils the Married Life
Many of you might be surprised by this recommendation.
Since our early childhood, we have been told to make adjustments in the relationship. We have also been told that adjustment avoids conflicts, maintains love & harmony and saves the relationship.
Here, I would share my experience that are based on my direct experiences and also as a Marriage Counselor.
What is an Adjustment?
"TO ACCOMMODATE THE FOOLISHNESS OF OTHER" IS ADJUSTMENT.
I am not sure if you find this definition in any dictionary or not. But when I discuss with my marriage counseling clients; all of them (without exception) have agreed that it is absolutely right.
They say "I have been adjusting (accommodating his foolishness) with him since the day we met, but now it is becoming unbearable. Hence, I have come to seek your advice".
I am sure; you also would have done many adjustments in life. If you analyze from your life too, you would also agree.
Problems or Emotions attached with ADJUSTMENT?
For better understanding, I would request you to remember any one incidence of your life where you had made the adjustment in relationship.
It will be easy for you to understand that adjustment triggers the following emotions or feelings:
You know it, for sure, that the other is wrong. He is a fool.
You know that you are absolutely right.
You feel great because you are taking the initiative of making the adjustment in the relationship, to save it.
You are compromising in the relationship by making a sacrifice for the other.
At the same time you also feel weak or dependent (socially, financially, emotionally or physically); that is why you have no other option but to make the adjustment. But you do not want to show it to the other.
You want to make sure that next time the other makes the adjustment.
And many other conflicting negative feelings.
I have not seen even a single client FEELING HAPPY, after he had made the adjustment in the relationship. It always leaves a bad taste in the mouth.
These negative emotions or feeling, once triggered frequently, spoil the relationship in the long run. Adjustment is like a slow poison that shows its bad effect only after a few years.
While adjustment, we do not share our feelings because we think that the other is not capable to understand them. Hence we hide them. And it is a well known fact that something which is hidden under the carpet, stinks.
I have seen many relations turning into break-up; or marriages turning into divorce where lots of adjustments are done.
People repent later that it would have been better, if we would have decided for break-up or divorce much earlier in life. We have been, unnecessarily, dragging on with the dead relationship for years.
Adjustment does not follow the basic rule for Happy Marriage?
Why Adjustment is wrong?
Because it does not follow the only rule for Happy Marriage, that is
UNDERSTAND THE OTHER AND ACCEPT THE WAY HE/SHE IS.
When we make the adjustment, we are sure that the other is a fool and I am accommodating his foolishness. Therefore, we completely rule out the possibility of understanding the other.
How long can one keep on accommodating the other's foolishness?
My Recommendation for Happy Marriage
Instead of considering him a fool and always accommodating his foolishness through adjustment, the following is recommended for Happy Marriage:
The other is not a fool, he is different.

Learn to respect the differences.

Every person has a different Personality Type and behaves accordingly.

Know your personality to understand you natural behavior & expectations.

Educate yourself to understand the normal behavior of different personalities. Then it will be very easy for you to understand the natural behavior of your life partner. You may attend Mere Humsafar training.

You yourself will appreciate that your partner's behavior was not to tease you or trouble you, but is very natural as per his personality type.
I can say with my experience, once you start respecting the differences, your marriage life can become happy & a fulfilling experience.
I will come up with my next recommendation in my next blog.
Attend Training for Happy Marriage: Mere Humsafar
If you are seeing someone or already married, we invite you to attend Mere Humsafar Training. It is one day workshop that will make your marriage life happy & a life-long fulfilling experience.
This training covers the following aspects:
Know yourself. There is a psychometric test to know about your personality and hence your natural behavior.
Different personality types and there normal behavior. It shall help to know your partner better.
Understand your partner.
Practical tips to deal with the persons of different personalities & keeping happy relataions.
As an outcome of this training, you will experience that ACCEPTING HIM THE WAY HE IS SHALL BE SPONTANEOUS.
You may visit our website and attend our other TRAINING WORKSHOPS.
Marriage Counseling & Premarital Counseling
We also provide Relationship counseling sessions for Married Couples and for those who are seeing each other.
Individuals or couples can contact for counseling.
Choose the Right Life Partner
If you are not married yet and are looking for a right life partner, we can help you, through psychometric testing, training & counseling, to select the right life partner and enlighten you as to how to handle the differences.
If you have any queries, please Sign Up our Discussion Forum and post your query there.
We request you to please give your feedback in comment box, whether you like the blog or not or any feedback & suggestions. This shall give a direction whether or not to continue writing on Happy Married Life.
You may also let us know any other topic of your interest in the comment box or discussion forum.
We shall try to take it up in the future communications.
Wish you a very Happy Married Life;
With love & regards,
Dr. Pankaj Gupta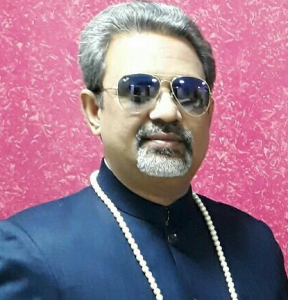 9953799435