"Add Wings to Your Performance"  is a training with an objective to fill the gap between "Attending the Training" and "Implementing the Learning from it". Once you attend this training, your performance is bound to increase many fold.
We know that there are only two steps to SUCCESS:
To decide what to do.
To implement the decisions.
(My last blog was on step 1 i.e. "Taking the Right Decision". If you have not gone through it yet, the link is given below. You may go through it.
Once you start implementing what you learn or decide, there can be no barriers to Success & Happiness.
My Experience behind designing "Add Wings to Your Performance"
During my 25 years of experience, which includes my Corporate Sector experience too, I got the opportunity to attend various training programs like Leadership Training, Senior Management Training, Team Building, Time Management, Emotional Intelligence and many others.
Like everybody else, I used to make a list of improvement actions during the training, which I would be implementing soon after the training.
Therefore, the training manual and my notes took the most priority space on my table so that it was always visible.
But the practicality was much different.
Soon after returning back from the training, I found many activities waiting for me that needed immediate attention. Meetings, fire fighting, deadlines, targets, customer expectation, departmental issues and many more were there to keep me full time occupied.
As a result, the training manual, after waiting for a few weeks on the table top, got shifted to the topmost drawer, with the intention to start implementing the training learning soon.
Then after a few weeks, training manual slowly and steadily slips to the lower drawers, and hence in the lower priority list.
The life after the training remains the same as it was before the training.
And when I used to check the status with my colleagues, almost everyone was sailing in the same boat.
You can validate from your life experiences.
We know that doing regular exercise, would keep us healthy. We don't do?
We know that smoking is injurious to health. We smoke.
We know anger is bad and spoils the relations. We do.
We know procrastination or postponing is bad. We do.
And the list is endless.
This very gap between training & implementation gave me pain and always felt that there should be a methodology to fill this gap.
What is "Add Wings to Your Performance" Training
"Add wings to your performance" training is an outcome of my experience and a vision to fill the gap between learning & implementation.
This training is very practical & interactive, where the reasons of not implementing are discussed at length. This training also covers the practical techniques to implement whatever you want to implement.
Many people have already attended this training and got benefited from it.
Once you attend this training, you will also find Success & Happiness in your life.
Who can attend
This training is good for anyone who wants to become successful in life.
Anyone above the age of 15 years can attend this training.
This training will be beneficial to corporate working professionals, entrepreneurs, students, teachers & housewives.
We have over 75 training programs, which you may see at our website Conquer The Success.
Should you have any queries, please write to us on Discussion Forum
Regards,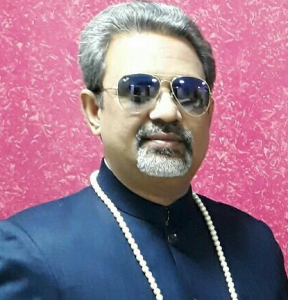 Dr. Pankaj Gupta
+91-99537 99435