Happy Married Life is considered as a joke. You might have heard people asking "Are you MARRIED OR HAPPY?"
But I say, that it is very much possible to be MARRIED & HAPPY. Happy Married Life is a possibility.
The Sweetheart in life
The dusk of teenage gives us a beautiful parting gift of a darling Sweetheart, which enriches our life with thrill, excitement, joy, love and romance. The life gets a new meaning. Love becomes an amazingly thrilling experience.
Wherever we might be, our heart is always with the Sweetheart and the Sweetheart remains in the heart. mind & soul.  A persistent craving to meet the Sweetheart is always there. The love & romance is in the air. We can die for the sweetheart; we can live for the sweetheart.
We enjoy every moment of being together. Whenever we are with the Sweetheart, the time flies. We keep discussing for hours and hours sitting in parks, restaurants or canteens.
The change begins
Unfortunately, a day comes, when 'I LOVE YOU' becomes 'IT'S OVER'. The LOVE gets over from the relationship. Now it is matter of convenience or kids or family & social values to either continue in the marriage bond or go for divorce.
Among, the couples, who have not yet tied up in the marriage bond immediately go for a Break-up.
Even if you are together, the persistent craving to meet and talk to each other is no more there. We carry the baggage of the dead relationship only in the name of family value. We start finding ways and means to avoid. The relationship gets torn apart. Entire atmosphere becomes tense, heavy and painful.
We live together but try to avoid the other, we start engaging ourselves in other activities so that we have very little time to spend together. Even the smallest of the discussion now gets converted into an argument.
Watching movie remains the only source of entertainment where we are together; and still have no opportunity to discuss anything. SMART WAY TO AVOID CONFLICTS.
The time, whenever we are together, appears to be eternal.
This transition from 'I LOVE YOU' to 'IT'S OVER' or 'MARRIAGE' to 'DIVORCE' is very painful. Many people are not able to cope up with this change and enter into depression.
It is very painful to know that the one of the major reason for suicide is family problems.
Same Reason for Attraction & Break-up
You will be surprised to know that the very reasons because of which we got attracted to each other is the reasons of avoidance, break-up or divorce.
Let us understand by an example.
The one towards whom we got attracted because he/she looked like a chirping bird, a social butterfly, meeting friends so freely, center of attraction, showing self presence etc. starts appearing immature, unplanned or kiddish after some time. And the relationship starts to become bad.
Similarly, the one towards whom we got attracted because he/she looked to be mature, knowledgeable, not boosting about self, self contented, sincere, serious etc. starts to appear boring, workaholic, not loving after sometime. And the relationship starts to become bad.
Single Rule for Happy Couple/ Married Life
There is only one single rule for HAPPY LOVE LIFE/ MARRIED LIFE –> Understand the other and accept the way he/ she is.
The main problem that neither we know ourselves, nor the other. We are conditioned from the very beginning that the one is not like us is wrong.
The other is not wrong; he/she is different. We need to appreciate the differences. The one who does not think like me is not necessarily  wrong.
MERE HUMSAFAR TRAINING
"Mere Humsafar" is one day training workshop specially designed for couples keeping in mind as to how their love life & married life be made happy & a life long fulfilling experience.
This training covers the following aspects:
Know yourself. There is a psychometric test to know about your personality.
Know your sweetheart.
Understand your sweetheart.
As a result of the training, you will experience that ACCEPTING HIM/ HER THE WAY HE/SHE IS WILL BE AUTOMATIC.
Marriage Counseling & Pre-Marital Counseling
We also provide Relationship counseling sessions for Married Couples and those who are seeing each other.
Choose the Right Life Partner
If you are not married yet and are looking for a right life partner, we help you to select the right life partner.
However, we are not a marriage bureau.
If you have any queries, please Sign Up our Discussion Forum by clicking the link below.
Dr. Pankaj Gupta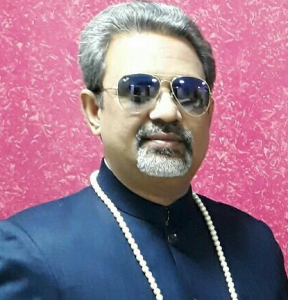 9953799435